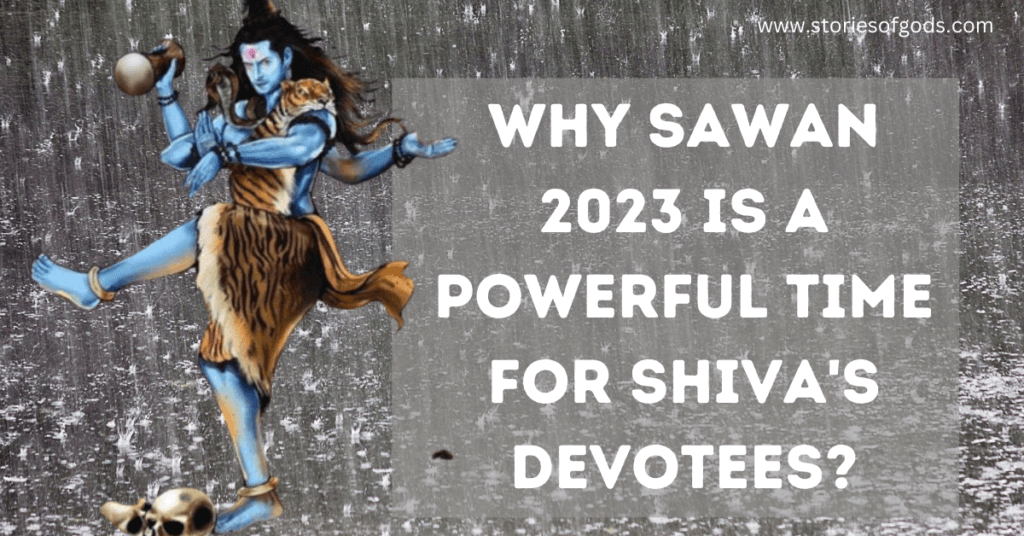 Sawan 2023 starting and ending dates
Sawan 2023 is an amazing time for all devotees of Lord Shiva. If you not able to guess the reason even after reading the heading then this post will give many insights about Lord Shiva. Lord Shiva and Maa Parvati are famously known for the love they had for each other. When Maa Parvati decided to get married to Lord Shiva, she kept fast for whole Sawan for Lord Shiva.
Fasting for this long time made made Lord Shiva understood her devotion. He granted her wish to marry her. So Sawan is the period which made Lord Shiva unite with Maa Parvati.


What Sawan is celebtrate in India?
Sawan is celebrated with so much dedication in India. Infact devotees of Lord shiva wait for Sawan every year. Now one might think what is such a big deal about Sawan. The reason is the act of kindness that Lord Shiva showed during this time.
According to an old saying, there was a very harmful poison name "Halahala" that was created from the churning of the cosmic ocean. This poison was so powerful that it could destroy everything in the world. All gods and demons were scared and had no clue what to do.
At this time Lord Shiva decided to save everyone from this dangerous poison. He was well aware that if the poison spreads around the world it will harm all living beings. So the God of destruction drank the poison himself to save all his devotees.
But drinking the harmful poison was not an easy task. As Lord Shiva drank the poison, it turned his throat blue. This is another reason why Lord Shiva is also called "Neelkanth". Neelkanth simply means blue colored throat.
After drinking the poison Lord Shiva took all the negativity and danger away from the world. He protected love and compassion for his devotees with this act. This selflessness made Lord Shiva a symbol of protection and purity.
What do the devotee do in Sawan 2023?
Fasting
During the month of Sawan devotees perform fast and offer prayers to Lord Shiva to express their gratitude and seek his blessings. They hey have faith that by following these rituals, Lord Shiva will continue to protect them and fulfill their wishes.

Kanwar Yatra
Yatra means journey. Kanwariyas walk in groups with their decorated canes. While on the journey you see them singing, dancing and praising Lord Shiva. It's like a big happy parade with everyone celebrating their faith and love for Lord Shiva.
After they reach Ramkund they fill small pots with holy water. It is a belief that this water is sacred to Lord Shiva as its from holy river Ganga.
After collecting the water Kanwariyas walk back to their homes or nearby Shiva temples. Some even plan to travel long distances on foot to take the holy water to their home. On the way, people offer them food and drinks. This kind of devotion is worth all the respect they get.
Once they reach close to their home, the collected water is used to pour over the idols or pictures of Lord Shiva. This is called "abhishek". Abhishek is an act of love and devotion. It is believed that by offering this holy water is way of showing respect and seeking blessings from Lord Shiva.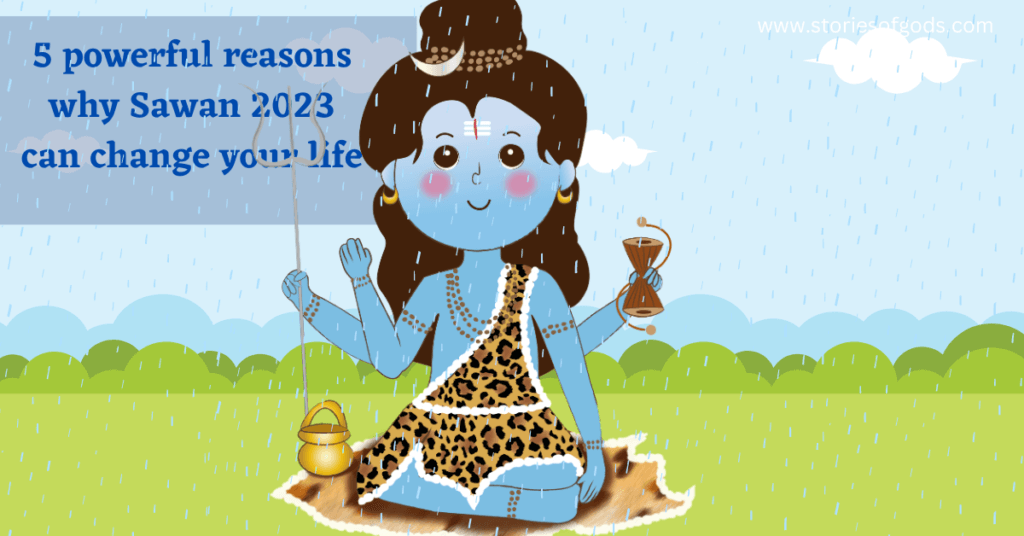 Holy Bathing
Many people visit river Ganga to take a dip in the water. This is done to get purification and blessings from Lord shiva. Learned people say that holy bathing cleanses your sins and uplifts your spiritualism.
Melas and Celebration
So many fairs are organized at this time in different parts of India. The crowd that arrives is huge number to enjoy lively atmosphere. Many offers are done by devotees that come together to celebrate their faith. The atmosphere of melas is filled with devotional songs, dances, cultural performances, and various other festivities.
When should one worship Maa Parvati during Sawan?
Sawan is also called Shravan month in India. People fast on every Monday that falls in these months. There is another belief that during Shravan month, the day following Monday i.e. Tuesday should be considered to worship Maa Parvati.

Sawan is also associated with arrival of monsoon in India. Since India is land of agriculture, rain is blessings from Lord Shiva to farmers. Agriculture and harvesting benefits the most with this blessings.
Sawan 2023:16 Monday to Fasting
Sawan means fasting for 16 Mondays. This is also called "Solah Somvar Vrat". If a devotee fast for 16 Mondays with clean mind, Lord Shiva blesses him with healthy and prosperous life.

According to Drik Panchang ,if one wants to fast during this auspicious time, should follow the dates below:-
July 4, 2023, Tuesday – Shravan Begins
July 10, 2023, Monday – First Shravan Somwar Vrat
July 17, 2023, Monday – Second Shravan Somwar Vrat
July 18, 2023, Tuesday – Shravan Adhika Maas Begins
July 24, 2023, Monday – Third Shravan Somwar Vrat
July 31, 2023, Monday – Fourth Shravan Somwar Vrat
August 7, 2023, Monday – Fifth Shravan Somwar Vrat
August 14, 2023, Monday – Sixth Shravan Somwar Vrat
August 16, 2023, Wednesday – Shravan Adhika Maas Ends
August 21, 2023, Monday – Seventh Shravan Somwar Vrat
August 28, 2023, Monday – Eighth Shravan Somwar Vrat
August 31, 2023, Thursday – Shravan Ends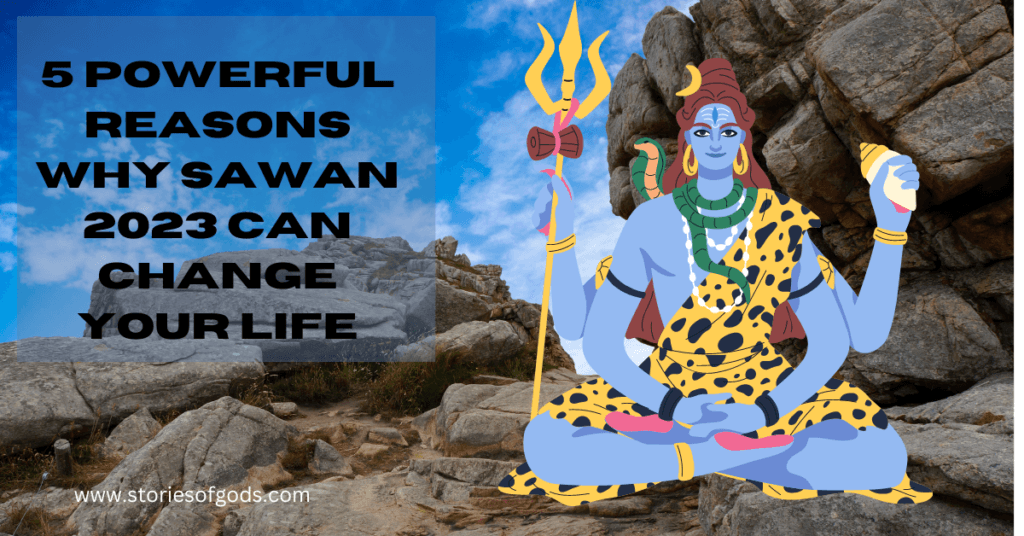 5 Powerful reason why Sawan 2023 can change your life?
Are you a devotee of Lord Shiva? Have you also been thinking of fasting during Solah Somvar ? Then don't miss this year's Sawan 2023. The reason are below:-
1. Rare Occurrence
According to Hindu calendar, Adhik Mass/ Mal Mass, this yog (time) has come after 19 years. Sawan 2023 is even more auspicious for the devotees. There are 59 days of Sawan this year. The Sawan 2023 starts on 4 July 2023 and ends on August 31. This is not a usual count of days and happening after 19 years. So make sure you benefits most out of it. Har! Har Mahadev!
2. Complete Fasting
Young girls fast during solah somvar during sawan 2023. People believe that after fasting the complete 16 Mondays during this time, you can get your desired life-partner as blessing from Lord Shiva. This applies to even then who want to achieve something in life. They can get their wish granted by fasting during the Sawan 2023. So make sure you fast on these days mentioned above.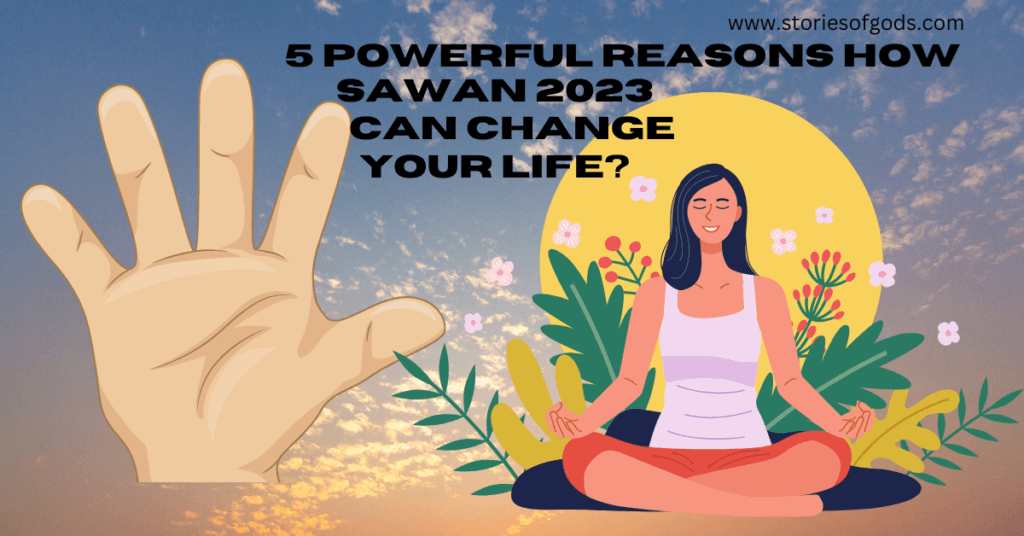 3. Rare Opportunity
Since this yog is so rare one must not let it go. Take it as an opportunity that comes once in 19 years. And if you are in your youth must utilize it. Lord shiva will bless you with happiness and prosperity.
4. Food
It is advised to eat satvik food during the sawan. There are so many benefits of having satik food like it boost digestion, helps in weight loss and keeps one mentally agile. And if one follow eating Satvik food during Sawan 2023 you are surely going to gain alot of benefits out of it. If it won't be wrong to say, Lord Shiva will bless you with good health.
5. Spiritual Awakening
Being a Kawad and walking on foot to get holy water back to your home or keeping all 16 Monday fast or eating Sativik food will only help to connect to your inner self. The connect that you draw when you meditate and hear Shiv Bhakti music can't be compared to any other awakening. It's a state only the ones who have experienced can explain. Lord Shiva is eternal and infinite. Imagine what energy these 59 days of Sawan 2023 will have this year.
If you have read the whole post, you are on the journey to unlock many questions about life about your existence. Use Sawan 2023 as a springboard to get to the other side of awakening.

Har! Har Mahdev!
Har! Har Mahdev!
Har! Har Mahdev!