What is the purpose of the god Shiva?
Why Worship Shiva? Lord Shiva is an admired figure in the enormous text of Hindu mythology. It represents a variety of attributes and representing various facets of life. Worshipping Lord Shiva is more than just a religious ritual. It is also a journey towards liberation, spiritual development, and self-knowledge.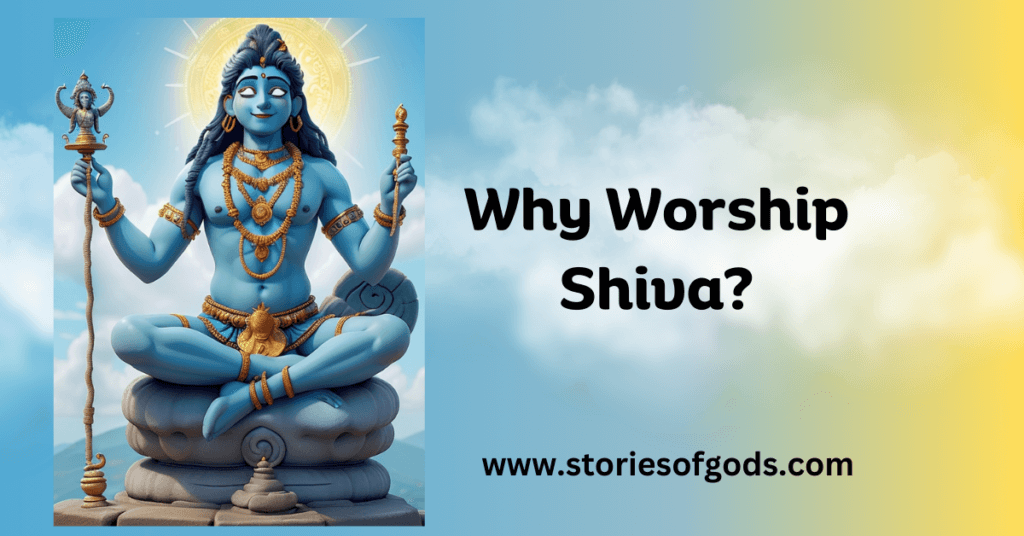 In this article we examine the profound motivations behind Shiva adoration. Also the characteristics that make him special and highly regarded in Hinduism.
Know the mysteries of Kailash Parvat.
The Complimentary Deity- Lord Shiva
Unlocking Shiva's Heart
Lord Shiva is also known as Bholenath or the Innocent One. He is revered for his innocence and straightforwardness. Even individuals who may have gone down evil ways can obtain favor's from him with ease.
He becomes a representation of love and compassion because of this quality. This quality reminds us that our dedication is enough to be deserving of his kindness.
Know the meaning of Shiva Tandav Strotam
Why does Shiva accept everyone?
With Shiva we breaking boundaries
Shiva's unusual character offers proof of his dedication to freedom. In order to emphasise the divine nature of dualities and judgements. He disregards societal norms and moral principles. Being the Lord of Tantra he permits unconventional forms of worship.
This makes sure that your way of life, nutrition and social standing will not prevent you from enjoying his heavenly blessing.
Why Lord Shiva is god of gods?
Shiva: Tamas in Human Form
Shiva is the perfect deity for individuals seeking purification and transformation. Since he symbolizes tamas which is the main element of a living body.
Shiva worship can help eliminate internal impurities and opening the door to spiritual liberation.
How Shiva bhakt have the direct relationship with him?
Why worship Shiva?
Shiva offers a direct link to his followers. This is in contrast to other deities who require the assistance of priests. You can physically pray to Shiva by entering any temple. Or you can simply say a loving prayer in your heart.
Shiva's accessibility highlights his status as a deity who sincerely hears your prayers.
Accepting Rage with Shiva
What does anger of Lord Shiva teaches us?
Shiva's occasionally terrifying outbursts of rage. This serve as a reminder that anger is a normal part of existence. Accepting it as a Shiva quality enables us to control our anger without feeling bad about it.
Is Shiva a The Perfect Husband ?
What Shiva and Parvati teach us?
Shiva provides a strong example for Parvathi by being a devoted and courteous husband. His act of granting her an equal position by his side goes against social expectations. He emphasises the virtues of love and equality.
Lord Shiva was family man?
Shiva strives the balance between family and Why Worship Shiva?
Shiva has a large extended family of gods and ganas in addition to his own family and children. His harmonious partnerships teach us important lessons about family values and the value of caring relationships.
The Provider of Abundant Powers is Lord Shiva | Why Worship Shiva?
The Transformational Catalyst
Shiva has incredible powers that allow him to purify us of our inner impurities and pain. Seeking his direction can result in major transformation and give our lives direction.
Compassionate Lord of Animals | Why Worship Shiva?
Pasupathinath: Taking Care of All Animals
As Pasupathinath, Shiva exhibits his compassion for animals by shielding them from disease, damage, and death. Shiva worship is an expression of support for the protection and care of animals.
The Source of Knowledge and Wisdom
The World Teacher is Shiva. Why Worship Shiva?
Shiva is the one who represents different disciplines of art, skill, and science. It is the supreme source of knowledge. By deciding to make Shiva your inner mentor, you can access an inexhaustible source of knowledge and direction.
Lord Shiva has importance in Hinduism that goes beyond just religious adoration. People seeking love, compassion, freedom and spiritual enlightenment can relate to him because of his attributes.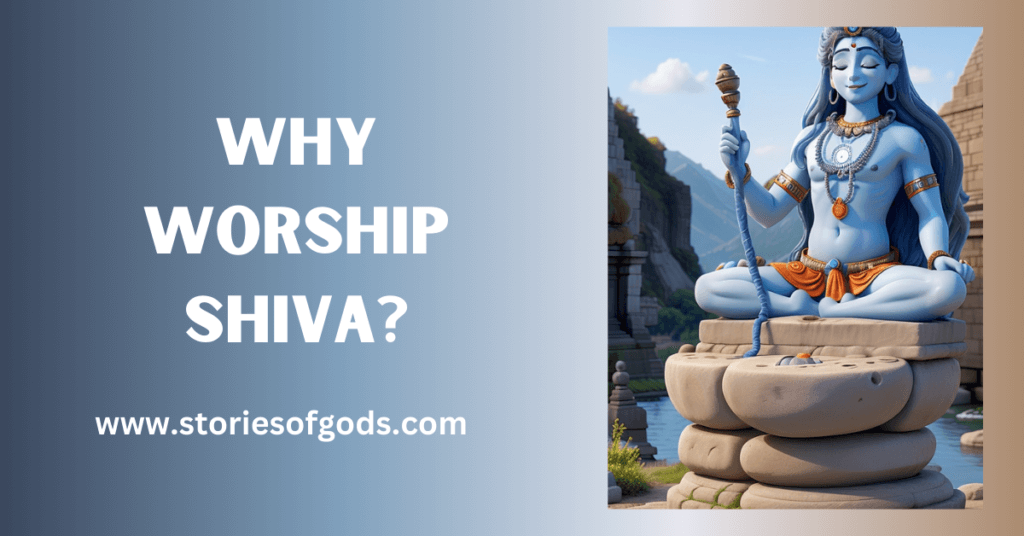 It is an excellent opportunity to worship Shiva. Worshipping Shiva provides a direct line to interact with a God who accepts any aspect of existence. It promotes personal development and offers comprehension and information.
No matter if you feel drawn to Lord Shiva by his simplicity, unique character or boundless compassion. He serves as an example of spirituality and transformation,. This is pointing seekers in the direction of freedom and illumination.