Padmini Ekadashi is on 29th July 2023
Padmini Ekadashi is a famous Hindu event that is extremely important to worshippers of Lord Vishnu(Alma is Vishnu Lord tears?). Padmini Ekadashi is observed on the 11th day of the Shukla Paksha in the month of Shravan during the Adhik Maas or Mal Masa, an additional lunar month that occurs about every three years to synchronise the lunar and solar calendars.
This holy day, also known as Kamala or Purushottam Ekadashi, is dedicated to seeking Lord Vishnu's blessings and heavenly favour. In this detailed post, we will look at the rituals, Vrat Katha, and key dates surrounding Padmini Ekadashi, answering all of your questions regarding this auspicious day.
What is the importance of Padmini Ekadashi?
Padmini Ekadashi is said to be very important to Lord Vishnu, and fasting on this day is regarded to confer countless spiritual benefits and blessings. Devotees who follow this day religiously are said to reach Vishnu Loka, Lord Vishnu's heavenly abode.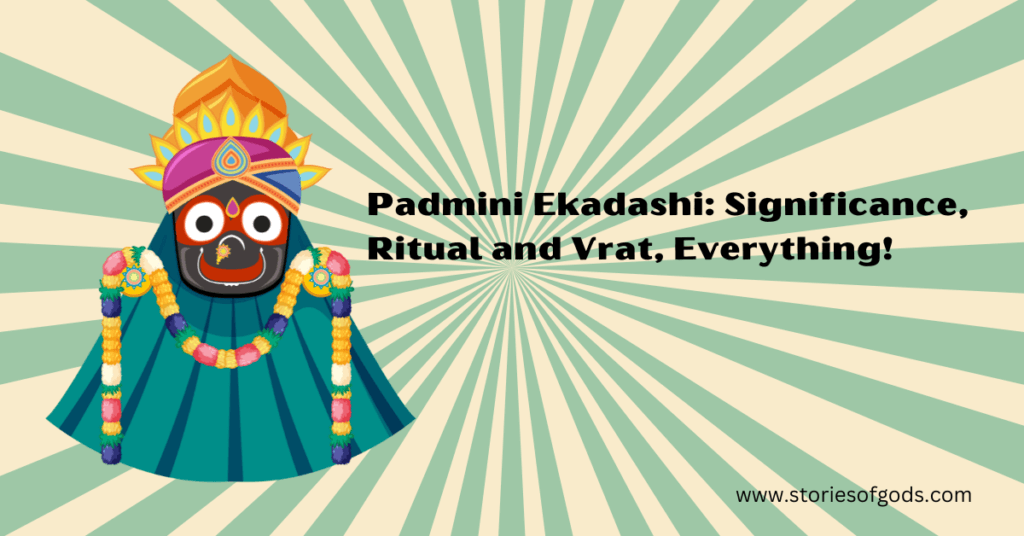 It is also claimed that any yajna, fast, or meditation (tapasya) performed on Padmini Ekadashi yields favourable consequences. This holy day provides believers with a unique chance to ask forgiveness for their sins, purify their mind, body, and soul, and receive heavenly blessing.
Is there any vrat ?
The Padmini Ekadashi Vrat Katha tells the narrative of King Kitravirya and his queen, Pramada. They remained childless despite their dedication and innumerable sacrifices and sought a remedy via penance.
Pramada performed the Padmini Ekadashi fast in the Adhik Maas with unflinching devotion to Lord Vishnu after seeking direction from sage Anusuiya.
Lord Vishnu appeared before her and gave a blessing on because he was pleased with her commitment.
Kartavirya Arjuna become a strong and known ruler. This personal story underlines the significance of the Padmini Ekadashi fast. This also tells the ability to grant genuine wishes.
How to perform the rituals?

Padmini Ekadashi vrat has some ritual to follow to perform.
These ritual prepare you for the vrat and katha.
a) Early morning bath: Remember before beginning the fast it is very important that devotees take an early morning bath to purify their body and spirit.
b) Nirjala Vrat and recitation of Vishnu Purana: Padmini Ekadashi observers observe a stringent Nirjala Vrat. If you are wondering what is Nirjala vrat then you should know that this vrat means refraining from food and water for the whole day. The devotees spend the day reciting so many prayers. Each prayer is important. So if you planning to observe the fast then recite the Vishnu Purana, Vishnu Mantras and sing Lord Vishnu bhajans.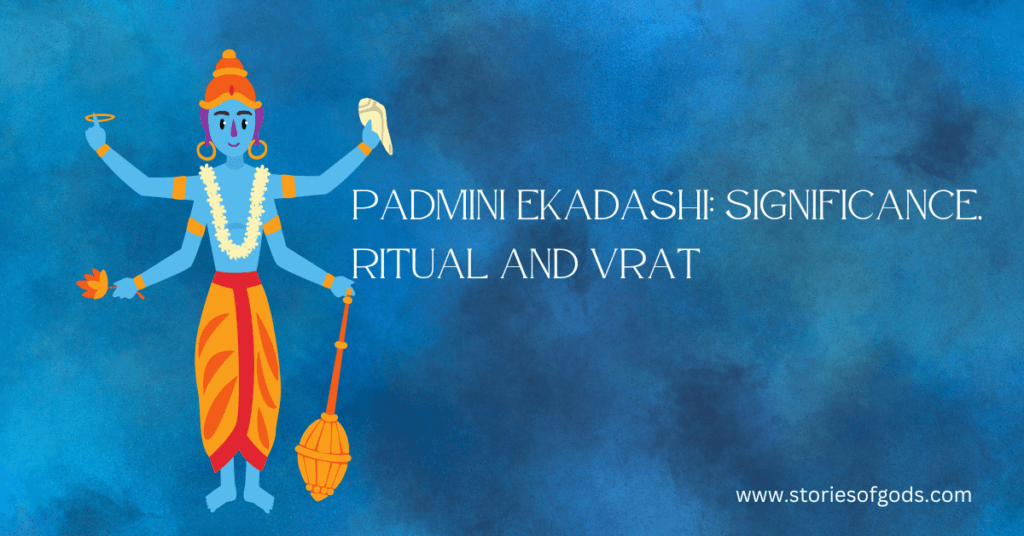 c) Night vigil and bhajan-kirtans: It is advised to all the devotees that they must be very careful while performing this vrat. It is not an easy task if you are not aware of vrats and bhajans. Devotees stay awake all night, doing bhajan-kirtans and other spiritual activities to show their devotion to Lord Vishnu.
Important Timings of Padmini Ekadashi 2023
Beginning of Ekadashi Tithi: July 28, 2023, at 2:51 PM
End of Ekadashi Tithi: July 29, 2023, at 1:05 PM
Parana Time: July 30, 2023, 6:00 a.m. until 8:37 a.m.
There still many questions that are unanswered when learning about Padmini Ekadashi. I have written some answers below to help you resolve those questions.
Frequently Asked Questions:
What exactly is Adhikmas?
Adhikmas, commonly known as the "Extra Month". ?It occurs every 32 months in the Hindu lunar calendar. When an extra lunar month is added to match the solar and lunar years we get an Extra Month known as Adhikmas.
This month is regarded unlucky for new endeavors and fortunate occurrences. Although it does provide an exceptional chance for spiritual growth, penance and requesting forgiveness of sins.
What Ekadashi is observed during Adhikmas?
Two prominent Ekadashis are observed during Adhikmas: Padmini Ekadashi (waxing phase) and Parama Ekadashi (waning phase). During these holy days, devotees fast to participate in spiritual practises. And devotees remain awake in order to receive heavenly blessings and cleansing.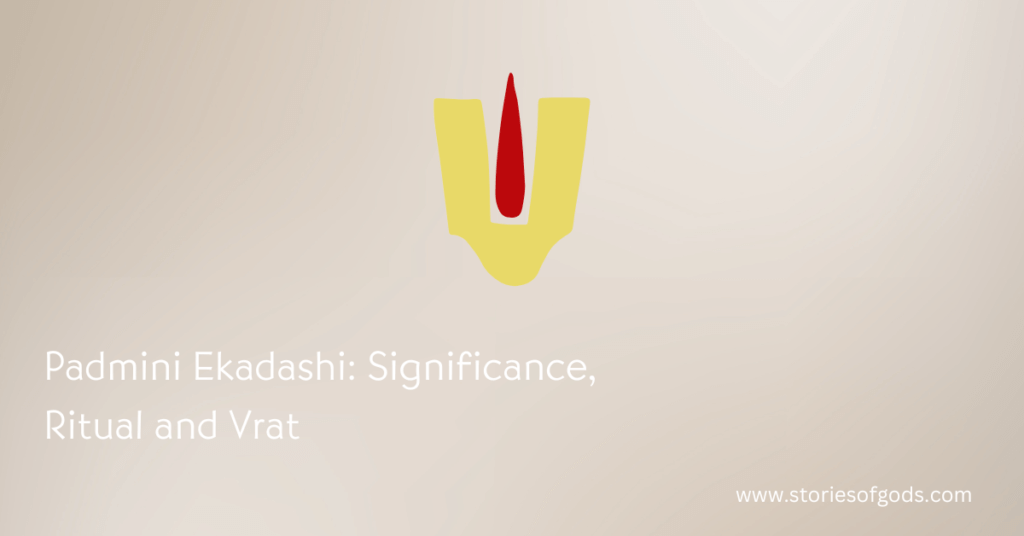 To conclude I would say, Padmini Ekadashi is celebrated during the Adhik Maas. It is a very auspicious Hindu festival dedicated to obtaining Lord Vishnu's blessings. The devotees endeavor to purify their minds and spirits by performing specified rituals. They are also advised to participating in selfless charity and keeping a strict fast in order to seek forgiveness for their sins and gain heavenly grace.
The Padmini Ekadashi Vrat Katha is a source of inspiration and emphasizes the strength of persistent commitment in accomplishing sincere wishes. As the sacred day approaches, worshippers anxiously prepare for a day of spiritual importance, devotion and reverence. In search of Lord Vishnu's blessings and the route to Vishnu Loka must make use of this day.